Welcome! We are full of wonder and curiosity and inspired to nurture the same in your children.
Go2Science empowers kids to stay curious and become critical and empathetic thinkers. We integrate language arts and math with science to maximize student engagement and learning. 3,4
At the PreK-2 level, immediately getting the right answer is less important than developing thinking and questioning skills.5,6,7 Children learn best when they feel involved,8 connected,9 and care deeply about a topic.10
That's why we wanted to buy a humongous bus and take you all into the field, but that turned out to be impractical (for now), so we did the next best thing... Welcome to Go2Science!

Cast & Founders
Innovative Teacher + Globe-trotting Scientist turn PreK-2 science into memory-making adventures!
Beth Heidemann
Co-Founder
Teacher
Presidential Award-Winning teacher and hula hoop enthusiast, Beth loves bringing real world science to kids! A graduate of College of the Atlantic Bar Harbor, Maine, she loves engineering challenges, technology, environmental education, and outdoor learning spaces. After 25 years teaching kindergarten, she's excited to share her passion and experience on-line with classrooms from around the world!
Her love of meaningful integration of technology in the early childhood classroom earned her a National Semiconductor Innovative Educator Award. Always modeling curiosity and lifelong learning, Beth continues to experiment and innovate. She's served as a Skype Master Teacher and PBS Learning Media Innovative educator and was most recently honored by the state as County Teacher of the Year, but withdrew herself (as a semi-finalist) for consideration as State Teacher of the Year to pursue Go2Science.
Curtis Bentley
Co-Founder
Scientist/Explorer
Curtis is a lot of things: a scientist, lawyer, explorer, drummer and Ironman. His brain is always churning. His paleontological finds are in museums across the country and he even has an extinct sea turtle named after him. He loves traveling the world and immersing himself in new environments and cultures. Curtis finds joy in sparking the imagination of young learners and making them think in new ways.
Curtis has authored six scientific publications in paleontology, worked for United States Department of Justice as a trial attorney in the Environmental Enforcement Section and later helped craft laws with the Maine Legislature to help protect critters and habitats.
Throughout his career, he's enjoyed sharing his passion for paleontology and science in both professional settings and elementary schools.
---
Edu Rockstar Advisors
Michael Soskil
Advisor
Michael's teaching earned him the honor of being recognized as one of the top ten teachers on earth! This two-time Global Teaching Prize finalist (and Pennsylvania Teacher of the Year) loves family trips to Disney world and running.
As a STEM education, global collaboration, and technology integration expert, he has developed and presented numerous professional learning sessions for K-12 teachers, educational media outlets, and social innovators from around the world.
In 2014 the White House and the National Science Foundation presented him the highest honors that the United States bestows upon math and science teachers: The Presidential Award for Excellence in Math and Science Teaching. His use of technology as a transformational learning tool has led the Pennsylvania Department of Education as well as numerous companies and non-profit organizations to laud his innovative classroom practices.
He currently works at the Wallenpaupack Area School District in Northeastern Pennsylvania as an elementary science teacher where he helps empower students to believe they can use their learning to change the world for the better.
Margo Murphy
Advisor
Margo is the chair of the Advisory Council for the National Academy of Science and was recently nationally honored as Environmental Educator of the year. She is a long-time registered Maine guide but mostly canoes/kayaks, swims, bikes and hikes these days with friends and family rather than clients.
Margo has been involved in many different aspects of science education. A major interest and focus has been to understand content and concepts that students will need in order to be full and active participants in our changing world.
A few of Margo's many awards include the Presidential Innovation Award for Environmental Educators, the Lou Lambert Outstanding Science Teacher award, the SeaWorld Parks and Entertainment Environmental Excellence Award, the Environmental Educator of the Year award, and the Presidential Award for Excellence in Science Education. Margo is the advisor for the student group, called the Windplanners, who are responsible for a $500,000 wind turbine project that cut the school's energy costs and garnered many accolades and awards.
Jed Dearybury
Advisor
Jed's awards include GQ Male Leader of the Year, Presidential Award for Excellence in Math and Science Teaching, County Reading Teacher of the Year, and Top 5 finalist for SC Teacher of the Year. He loves running marathons and cuddling his dogs, Bergin and Biscuit!
His passion for education and helping teachers "sparkle" is contagious. He is a frequent presenter at state and national conferences, where he models best practices with technology, music, drama, visual, and performing arts for the regular classroom educator. Jed is a DonorsChoose.org guru. He has had over 100 projects funded for his students, totaling over $25,000 in materials! He also serves on the education council for the Lily, Sarah, Grace Fund. LSG is a nonprofit organization that helps fund the arts in underfunded public schools across the nation and provides inquiry based learning professional development to educators seeking to break out of the traditional education box.
Margie Hawkins
Advisor
Margie's research on the effects of academic vocabulary on the Tennessee Comprehensive Assessment Program has been published by ASCD. She loves the outdoors and has hiked nearly every mountain range in the United States.
She has been teaching for 15 years and holds a B.A. in Education MDSS Grades 1-8, an M.A. in Instructional Leadership, and a Tennessee Beginning Administrators license. In 2012, Margie received the Presidential Award for Excellence in Math and Science Teaching (K-6 Science) and served on the Tennessee Department of Education STEM Leadership Council. She is a Master Teacher/Integration Specialist.
When she is not teaching science in the classroom, Margie is providing STEM professional development training for teachers across the country or zip lining through a rainforest or better yet, in Thailand bathing elephants in a river.
Dyane Smokorowski
Advisor
Dyane is the 2013 Kansas Teacher of the Year and is currently serving as an Instructional Technology Coach in the Andover Public schools. She enjoys watching classic Hollywood films, reading on the latest educational technology trends, or hanging out with her family.
Mrs. Smoke, as she's known to her students, believes in a project-based, student-centered classroom that helps students build skills in communication, planning, research and project implementation. She wants her students to develop a love for literature, communication and technology, but also to understand how to use that love and passion to advance their own future, as well as that of their community.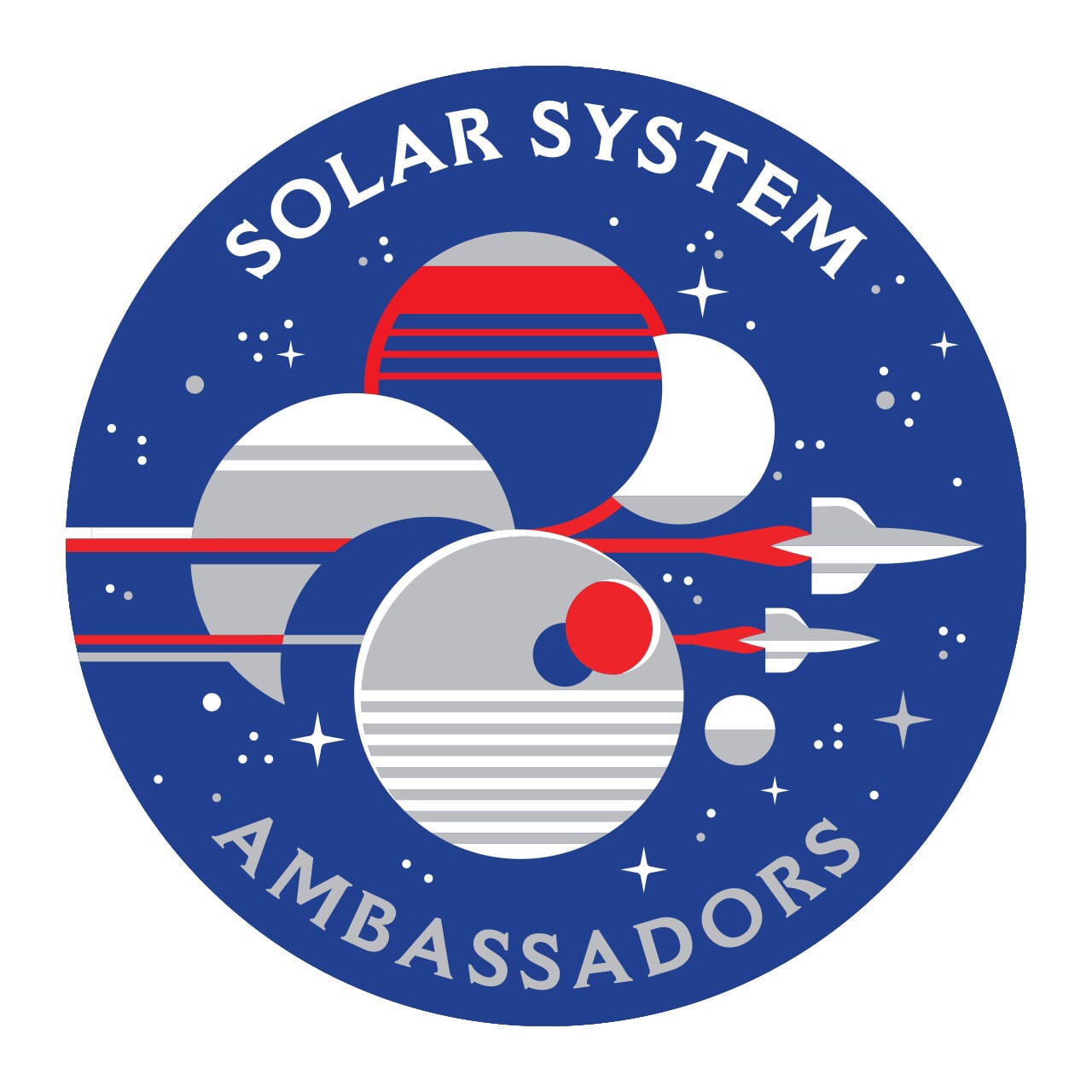 David Lockett
Advisor
David Lockett is a STEM teacher at Bok Academy as well as NSTA Aerospace Advisory Board Member. At Bok Academy, he is responsible for implementing a project based curriculum for all students as they rotate through the STEM Lab. David has a distinguished and diverse background in the fields of Astronomy, Biotechnology, and Engineering, and is an advocate and practitioner of S.T.E.M. accessibility for all students.
---
Magic-Making Creatives
Kate Heidemann
Music
Kate earned her Ph.D. in Musicology at Columbia University. When she's not making music, she's listening to music! But she also likes reading (a regular rotation of science fiction and fantasy, comic books, and literary classics), watching TV shows and movies with elements of whimsy or the fantastic (like all kinds of animation, anything featuring superheroes, and even Korean dramas), and spending time with her husband and friends in NYC.
Kate is a lifelong musician; although she likes to focus on composing, she also plays the oboe and piano, and sometimes even sings. She's spent much of her life so far at colleges and universities. She studied music and philosophy at Colby College and earned her M.A. in Humanities at the University of Chicago before moving to NYC to pursue her doctoral degree.
She taught music history and music theory while a graduate student at Columbia, and then returned to her alma mater, Colby College, where she worked as a professor for two years. There, she taught classes on music theory and history, popular music, music cognition, music criticism, and songwriting. She has also published scholarly essays on the music of Dolly Parton and Loretta Lynn, and on contemporary popular vocal styles and timbres.
Elizabeth Deliso
Activity Artist
Elizabeth earned degrees in Human Ecology and Environmental Management from College of the Atlantic and Yale University, where she was selected to be a Doris Duke Conservation Fellow. She and her son, Julian, love to volunteer on Hurricane Island whenever they are not busy trying to get their kittens to do back flips.
Formerly a field ecologist, she now works as a K-2 teacher for children with special needs. She is completing work on her second master's degree, this time in Special Education.
Her itinerant field work days took her from the rocky coast of Maine, to the Rocky Mountains of Colorado and Wyoming, to the Mojave and Sonoran deserts of Nevada and Arizona, to the cloud forests of Costa Rica (with many scenic stops along the way). She has been studying and working as an educator since 2013 when she joined the New Teachers Collaborative. In addition to preschool she has taught a variety of subjects including Spanish, History, and Global Studies to children of all ages.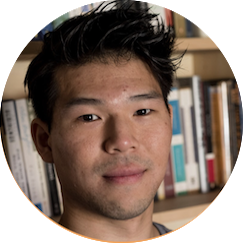 Ben Matsuya
Comic Illustrator
Ben is a professional comic book artist from Los Angeles. He earned his Bachelors of Fine Arts from California State University, Fullerton and was a Finalist in the Disney Imagineering competition. He has multiple All-Ages comics credits including Jupiter Jet by Action Lab Comics. When he is not making comics, you can find him watching movies at the local theater or playing pick up basketball.
Citations
Jirout, Jamie, and Corinne Zimmerman. "Development of Science Process Skills in the Early Childhood Years." Research in Early Childhood Science Education. Springer Netherlands, 2015. 143-165.
Hong, Soo-Young and Karen E.Diamond. (2012) Two Approaches to Teaching Young CHildren Science Concepts, Vocabulary, and Scientific Problem-Solving Skills. Faculty Publications from CYFS, Paper 27
Pressley, Michael, et al. "A study of effective first-grade literacy instruction." Scientific studies of reading 5.1 (2001): 35-58.
Lind, Karen K. (1998) Science in Early Childhood: Developing and Acquiring Fundamental Concepts and Skills. National Science Foundation
Lind, Karen K. (1998) Science in Early Childhood: Developing and Acquiring Fundamental Concepts and Skills. National Science Foundation
Clark, Anne Marie. (2006) Changing Classroom PRactice to Include the Project Approach. Early Childhood Research and Practice. 8(2),n2.
Lipman, Matthew. Thinking in education. Cambridge University Press, 2003.
Mitchell, Sascha, et al. "The negotiated project approach: Project-based learning without leaving the standards behind." Early Childhood Education Journal 36.4 (2009): 339
Deci, Edward L., et al. "Motivation and education: The self-determination perspective." Educational psychologist 26.3-4 (1991): 325-346.
Dewey, J. (1964) The RElation of Theory to Practice in Education. In R. Archamault (Ed.), John Dewey on Education: Selected Writings, (pp. 313-338). New York: Random House.